Heart Of Stone con Mirco Blunda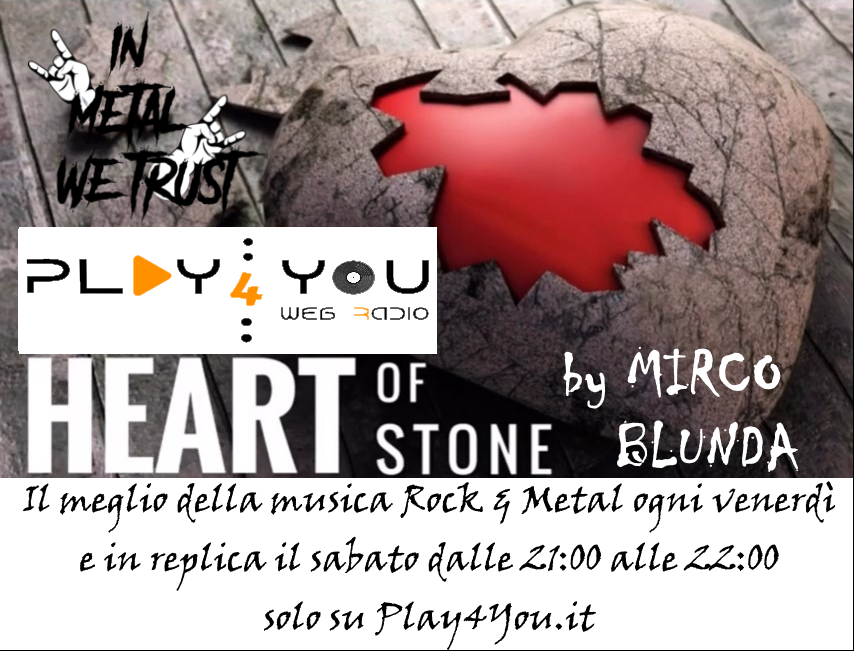 Questa sera appuntamento con Heart Of Stone, programma di musica Rock e metal condotto da Mirco Blunda!
Tutti i giovedì dalle 21 alle 22 ed in replica il venerdì e il sabato alla stessa ora, tutte le notti dalle 2 alle 3 e la domenica dalle ore 14.
Solo su Play 4 You web radio.
Non mancate!
Per ascoltare il programma, clicca qui: https://www.play4you.it/on-air
#heartofstone #webradio #podcast #live #radio #rock #heavymeta l#music #musica #musicarock #programmaradio #play4you