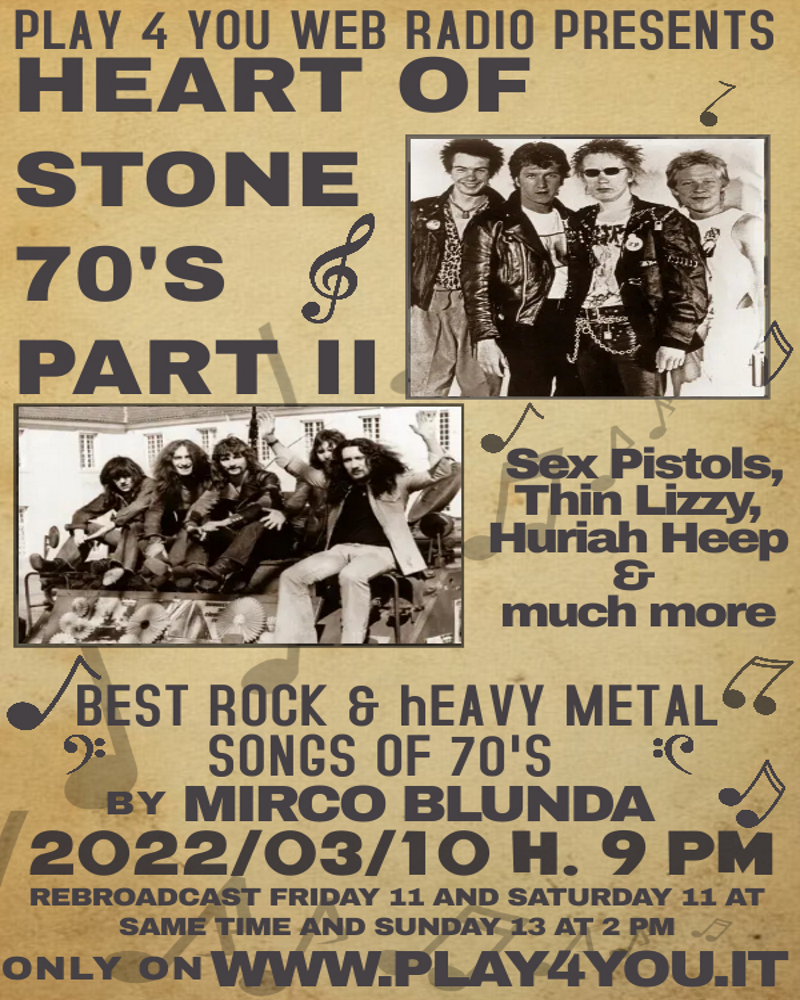 Domani sera 10 marzo 2022, dalle ore 21, ritorna il consueto appuntamento di Play 4 You Web Radio con la musica Rock & Heavy Metal, selezionata e raccontata per voi da Mirco Blunda, dedicato ancora una volta ai mitici anni '70!
Sex Pistols, Thin Lizzy, Huriah Heep e molti altri saranno i protagonisti di questa seconda imperdibile puntata di Heart of Stone speciale anni '70 by Mirco Blunda!
Ricorda quindi l'appuntamento per domani sera 10 marzo 2022, dalle ore 21 e in replica alla stessa ora venerdì 11 e sabato 12 e alle ore 14 domenica 13, solo su Play 4 You Web Radio.
Come fare per ascoltarlo?
Semplicemente collegandosi a questo link: https://www.play4you.it/on-air/
Heart of Stone by Mirco Blunda: in Metal we trust!